Mother's Day holds a special place in my heart, and just the words 'Happy Mother's Day Mum' bring a flood of memories that move me to tears. Mum, as you knew, my deep passion lies in spa treatment and wellness, and it takes me back to our cherished moments from my early childhood. I remember joyfully giving you back walking massages, using my little feet to step and walk on your back. What I considered playful fun, you found therapeutic and soothing
Mother's Day after your mom dies looks different. There were times l used to feel like changing the channel when the commercials come on talking about gifts for mom, Mum and daughter spa day etc. but you see, Mother's Day is so much more than all of that after loosing a mother, it is a day where no matter how much the grief creeps in, you will still forever be thankful that because of her you get to have this day.
With Mother's Day right around the corner, why not treat mum to a day spa treatment?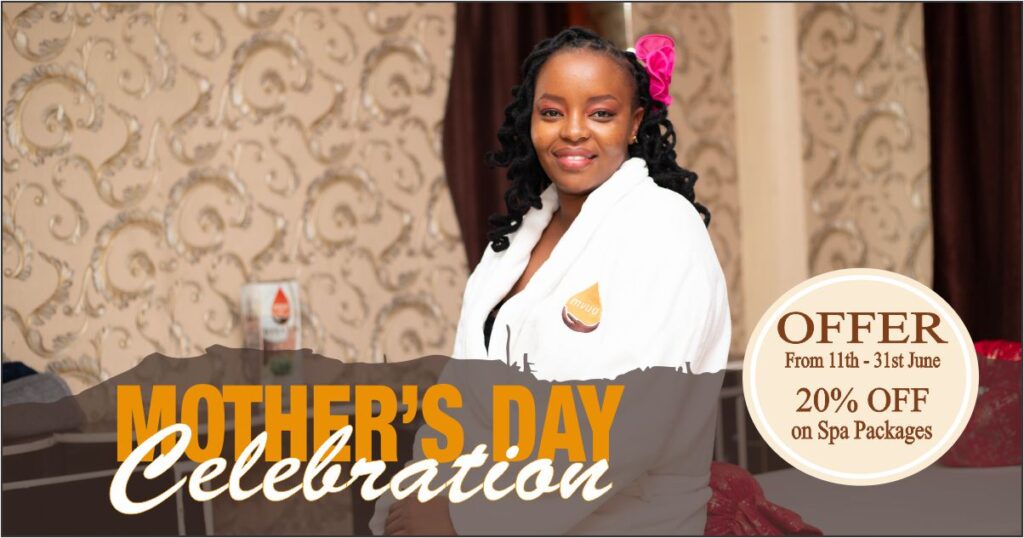 MUM Relax…We know this is easier said than done! Just like my Mum, Mothers have the energy of all her children put together and for a mum nothing will ever been or ever will be impossible, we salute all mothers!! Their full-time, no-off-days role models our manners and minds to set a strong foundation of who we will become. That kind of job and those kinds of hours may be accompanied with a touch of stress
Need more convincing? Here are four reasons to give mum the gift of pure relaxation.
She has supermum status: As mentioned previously, mums have one of the hardest jobs in the world. They have to be on their toes all of the time. Mums are basically our superheroes without the cap. But like any regular human being, they get stressed, worried and tired solving our problems.


For her health: With a day at the spa, you'll give your mum an opportunity to temporarily pause the forever-long to-do lists running through her head and escape the constant state of "go, go, go". A hot stone massage will help mom release muscle tension, and increase circulation.


Her mood can improve: A burst of blissful endorphins will be a result of a spa treatment, which will boost her mood and send her home happy and tranquil. Can you recall the last time that your mom pampered herself?


Spend quality time together: With a mum's busy schedule and your busy schedule you might not even see each other much. A day spa outing can help you bond and catch-up. It gives you both time and space to soak up the good energy with a loved one.

It does not have to be Mother's Day in order to treat your mum to something nice.They go well out of their way to make us feel loved and special no matter the time of the year.
This year to celebrate these incredible women, who loves us unconditionally no matter how annoying and impatient we can be!! I have created amazing spa treatments for Mums. Plan a trip to Mvua Day Spa tomorrow, next week or next month because celebrating mom shouldn't be just a single day on the calendar.
I wish I lived next door to my mum, I would pop in tomorrow afternoon and offer her a relaxing body scrub and massage, I know her eyes would light up just like they did when l did her back walking massage back then. You never know what you have till you loss it:- imagine now l am a professional Massage therapist and my Mum cannot enjoy a spa day with me.
For all of you lucky enough to be with your mother on Mother's Day, look after her, cherish her and remember all the little sacrifices our mums have made for us throughout the years.
Mum, I love you and happy Mother's day!