Unleashing Serenity and Wellness: Exploring the Spa Doctrine and the Transformative Power of Spa Therapy
Since my childhood, I have been taught that our purpose in this world is to serve God. He has blessed us with diverse gifts and talents, and I firmly believe that it is our responsibility to use these abilities to serve Him. As a passionate advocate for spa therapy and wellness, I have embarked on a journey to combine my faith with the healing power of spa therapy.
I love spa and wellness with a passion and that is why I decided to start a wellness business, my vision is to "Light lights" in everyone I meet or touch, and that is a great daily reminder for me to continue to spread … Who knows, through spas we might even be able to help change people's lives. It might help them to slow down in life, it might help them to be more present simply by having time to close your eyes and let someone take care of you.
As a Christian and spa business owner, I usually ask myself: – Is my business vision inline with the vision God has given me. Hence, I decided to explore the bible and get facts on what the bible say in taking care of our bodies and how l can help people take care of their body and mind.
Our Bodies Are Temples of God
One of the great blessings we received when we came to earth was a physical body. We need a physical body to become like our Heavenly Father. Our bodies are so important that the Lord calls them temples of God (1 Corinthians 3:16-17: 6:19-20) our bodies are holy.
Because our bodies are important, our Father in Heaven wants us to take good care of them. He knows that we can be happier, better people if we are healthy. Our Father knows that we face a lot of stress in our day-to-day activities, work gives us a sense of purpose and well-being, but it is not healthy to work for long hours, at times, we can become consumed, leading to increased stress and straining our bodies physically and emotionally.
Did you know that 75% of the diseases are caused by stress, our bodies calls us to take a break from work you need an hour or two in a day to rest. Set a day in a month to rest and experience restoration.
What is a Spa?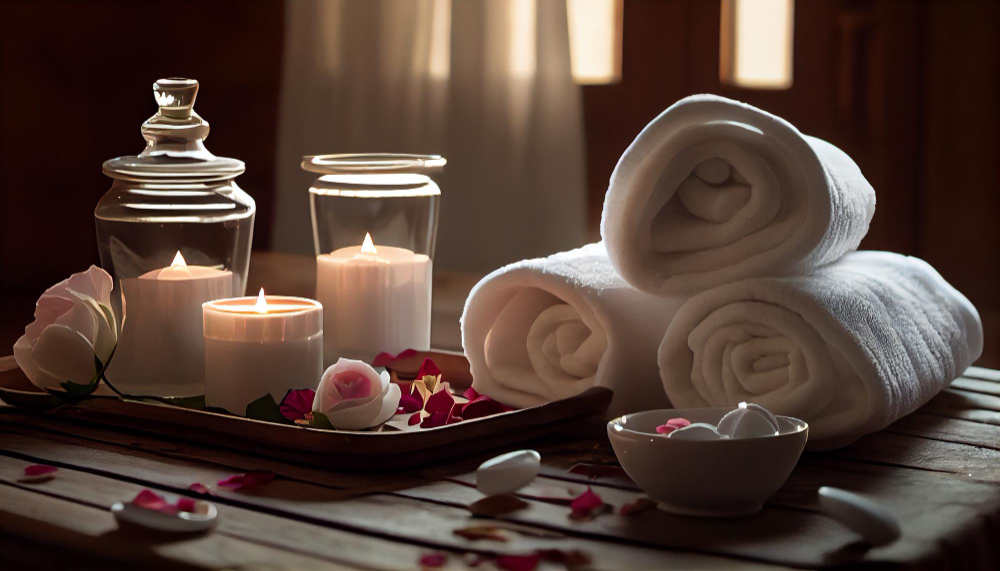 A spa provides space where you can go to relax your body and mind. Spa therapy provides physical, mental, and spiritual healing crucial in maintaining a healthy lifestyle and promoting longevity.
What Are the Health Benefits of Going to a Spa?
The health benefits of going to a spa are both physical and mental. Spas offer various treatments, including massage therapy, hydrotherapy, facials, manicures, foot therapy and pedicures, body wraps, aromatherapy, and acupuncture. Many spas even offer meditation, and Pilates. Each of these various therapy options helps your body to relax and release built-up stress and tension.
Spa therapy can also improve circulation, reduce inflammation in the body, and enhance the body's autoimmune response. Additionally, going to a spa to relax and be pampered can improve your self-esteem and improve mental clarity.
Spending the day enjoying these treatments, or any others that spas provide to pamper yourself, and allowing someone else to take care of you are sure to improve your mood and create a more positive outlook.
This revelation is what we call the Spa Doctrine, in our next articles we will continue learning about the benefits of spas, knowledge is power, the bible tells us Do not conform to the pattern of this world, but be transformed by the renewing of your mind. Then you will be able to test and approve what God's will is—his good, pleasing and perfect Romans 12.2 Word of Wisdom
Some people love spas and others don't. I know, it sounds crazy – with all of its benefits and how great it makes you feel, how can someone not like it? Well, some people don't like spa simply because they are uncomfortable being touched and that is ok, but other are uncomfortable with someone of the opposite sex touching them.
Despite the 'reputation' that popular culture often gives Spas it's good to know Spa Therapists are not only trained in proper and appropriate spa techniques and skills, they are also heavily trained in ethics and professionalism. Sexual advances are not tolerated – by either party. Anyone coming for a massage from a properly trained therapist should have no worries about their therapist or boundaries.
Nevertheless, it is understandable that some people do have issues with therapists of the opposite gender. It could be from a religion, or just personal preference. You should always be comfortable with your therapist. At Mvua Spas before a therapist is hired, we always make sure he/she has been checked out, properly trained, and only act in a professional manner.
At Mvua we must obey the Word of Wisdom. If we do not obey the Word of God, then Our spa business will not bring Him glory and be its best. We "Light lights" in everyone we meet or touch, the "temple of God," which is your body.
Making a trip to the spa a regular part of your health routine is an important way to combat the stressors in your life. Prioritizing yourself will lead to a healthier and happier you, which's the best gift of all. So next time you feel like you need a spa day, take it—it's good for you!